Dentist
Richard Wallace is passionate about dentistry and the dental health of all his patients.
"I'm all about providing high quality, long lasting work that can help people attain dental health, which is an integral part of overall health. Having a sound ability to eat, speak and smile is important to people's overall perception of themselves." 
He graduated in 1983 with a Bachelor of Dental Surgery degree from The University of Sydney. Originally from Newcastle NSW, Richard comes from a large family of five boys, with an engineer father and a pharmacist mother.
"The engineering side is in the blood. We were always tinkering with things… doing things with your hands was something I grew up with." 
It's no surprise then that Richard would make a career out of "tinkering with teeth".
After graduation, Richard jumped straight into his new vocation working in Cooma NSW before traveling to practice in the UK. On returning home he worked on the NSW central coast where he was introduced to the burgeoning field of implant dentistry.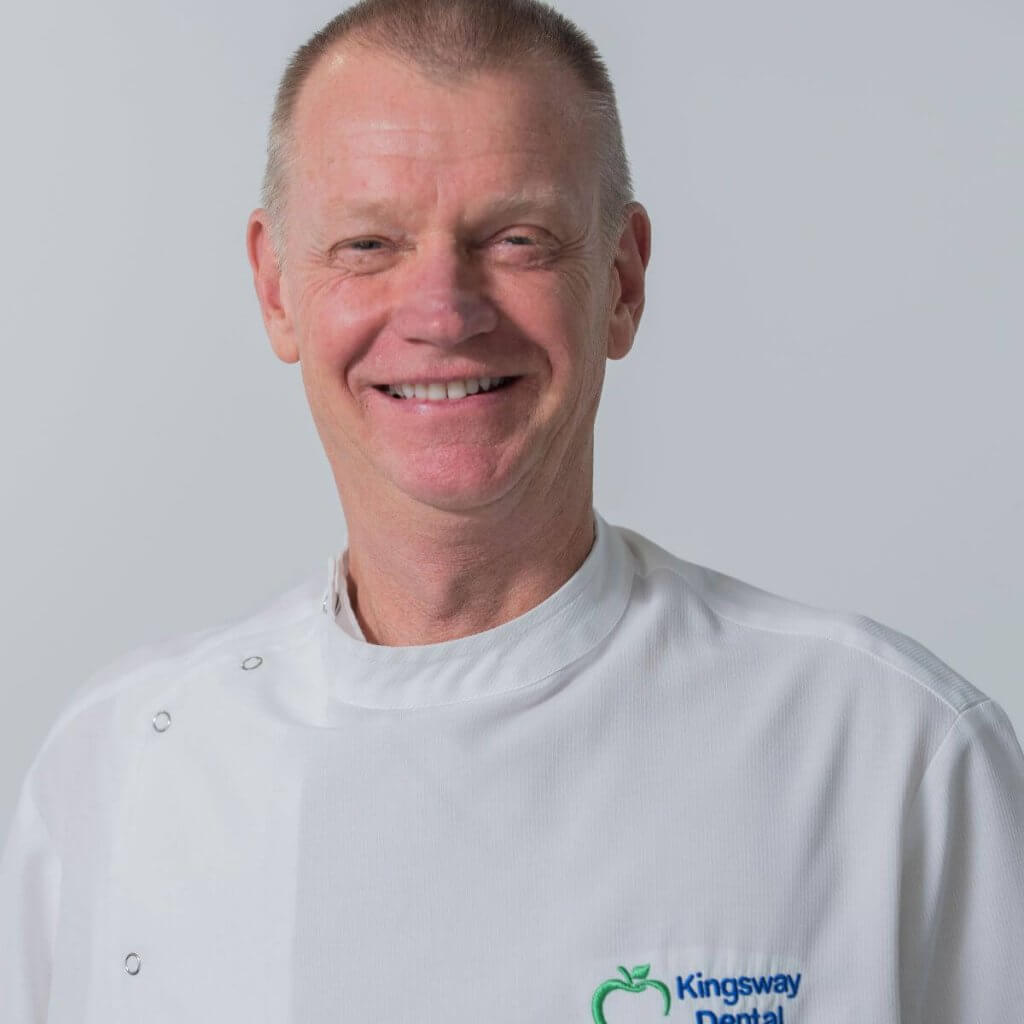 Richard has been here in Dee Why since 1989 when he joined the Kingsway group. He was invited to become a partner in 1991 and since then has strived for high-quality dentistry as well as continuing to deliver dental education in his local community. Above all, what he most likes about being a dentist is interacting with his patients.
"We've been there a long time so you see generations of patients coming through so that's a nice part of it. You see them grow up and have families of their own." 
Away from the office, Richard is an avid recreational cyclist who has enjoyed many long distance events including a 3 week, 2,000km ride from Nice (France) to Barcelona (Spain) which took him across the Pyrenees mountains and along the same treacherous climbs as the Tour de France cyclists. He has also donned the lycra in the name of charity to fundraise for worthy causes such as MS and children's cancer.
When he's not saddled on two wheels, Richard enjoys attending the theatre, puzzling over the SMH cryptic crossword, and getting lost in a good book. He also shares a love of walking with his wife, both having accomplished an 8-day trek around Mont Blanc in France.
Richard is married to Robyn who is a veterinary surgeon in Chatswood and is the proud father of two children: Nicola, a medical graduate, and Hamish who is an officer in the ADF.