Welcome to Kingsway Dental
One of the longest established dental practices on the peninsula.
Everyone loves a beautiful smile. At Kingsway Dental Centre, we've been bringing smiles to the faces of peninsula residents for over fifty years.
"We don't take ourselves too seriously, but we take what we do very seriously."
We offer a comprehensive and affordable dental service, covering all aspects of treatment in a caring and sympathetic environment. Our dedicated staff works tirelessly to provide a comfortable, friendly and relaxed setting for our patients.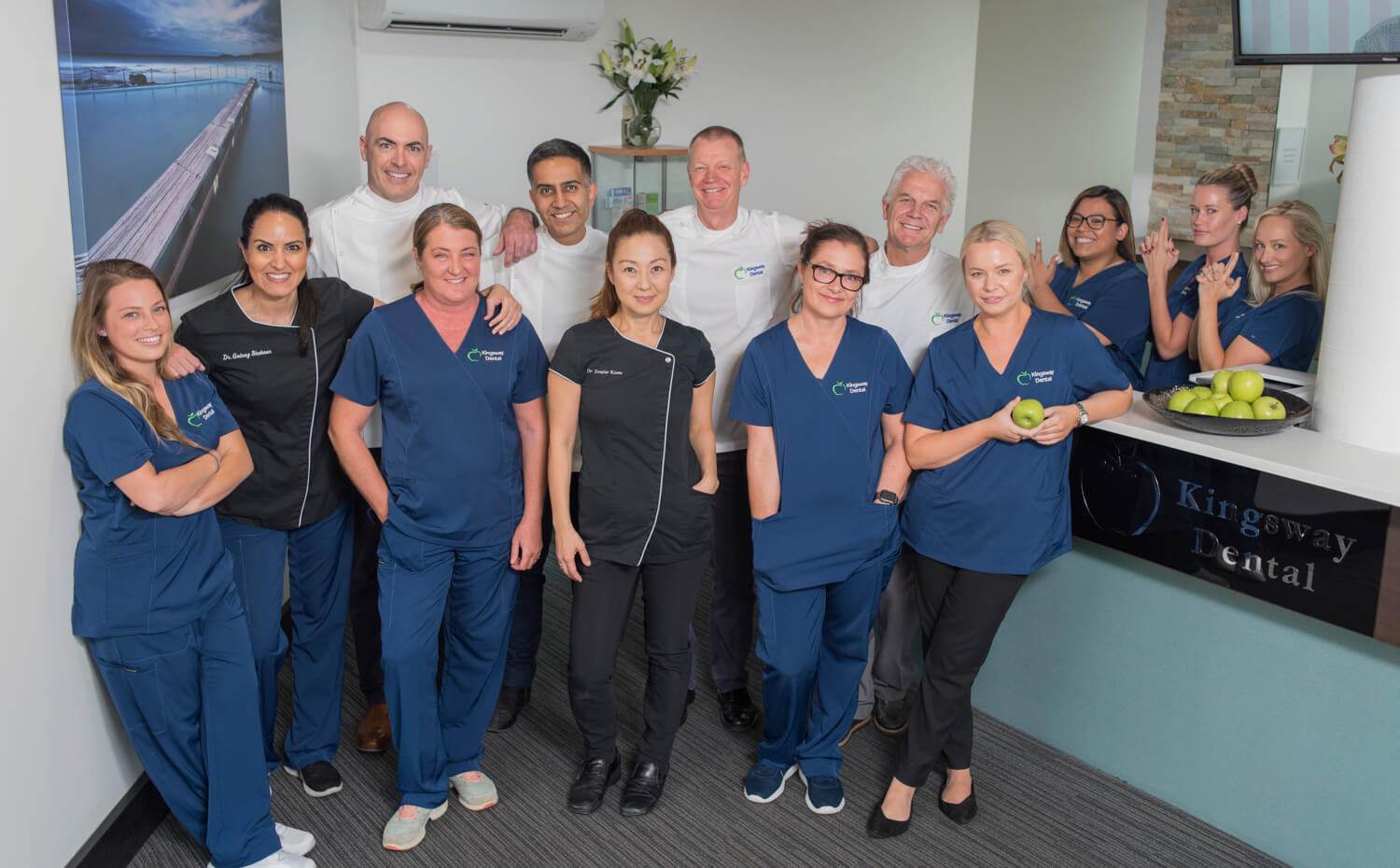 Our team of experienced professionals is here for you to take care of your restorative and cosmetic dentistry. We aim to improve your oral health so that you can enjoy a quality life, smile confidently and proudly.
If you have any questions or if you would like to schedule an appointment, feel free to contact us or request an appointment online.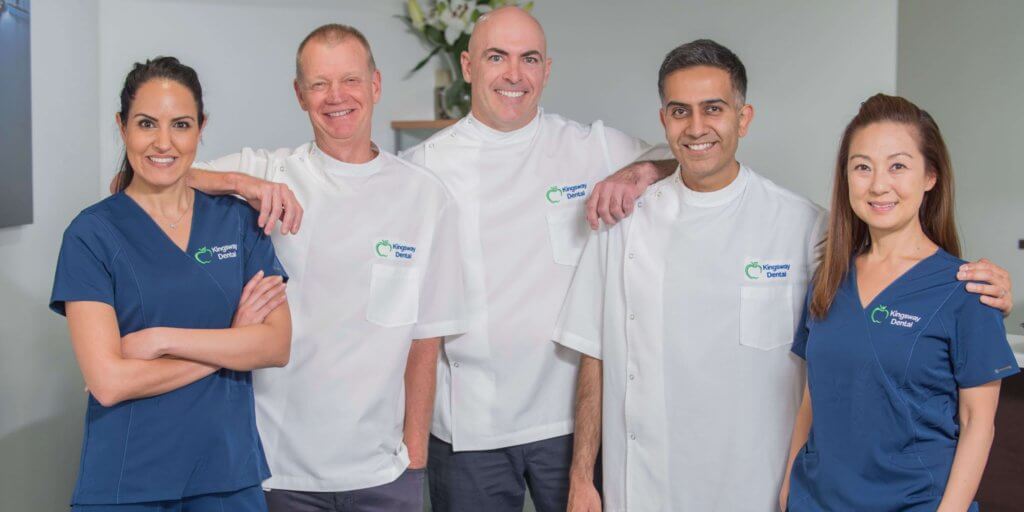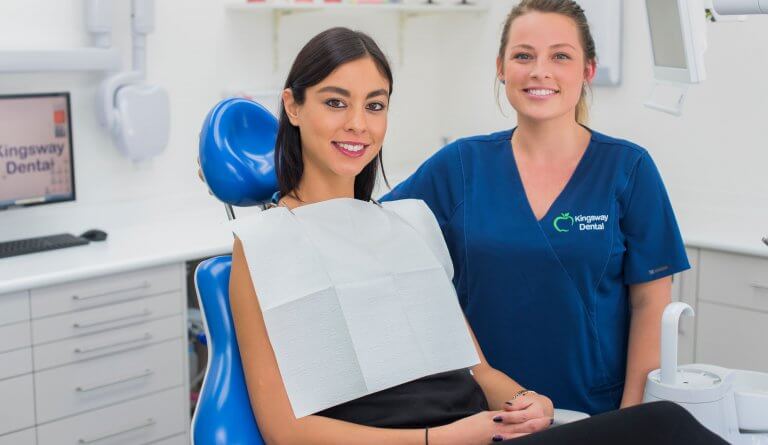 Our Services
Providing the best service for you is our passion here in Kingsway Dental. We have set the standards very high so that we can provide you with the best dental care. Our state-of-the-art technology and continuous training enable us to address all your concerns.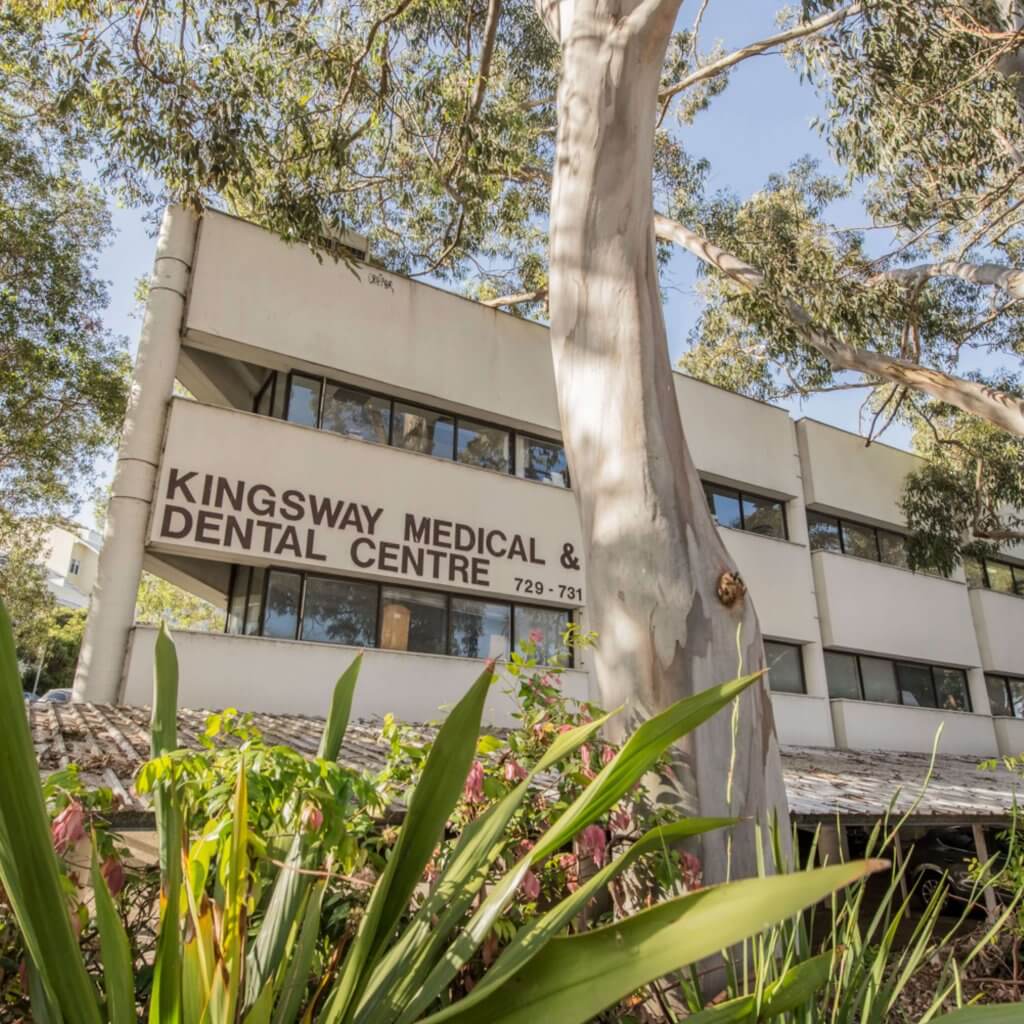 Conveniently Located
Conveniently located in Dee Why, our practice is close to the Library Public Car Park and Main Bus Stop. We have rooftop parking available to our patients.
Kingsway Dental, 5/729 Pittwater Road, Dee Why NSW, 2099
Opening Hours
Monday: 7:00 – 5:30
Tuesday: 7:00 – 5:30
Wednesday: 7:00 – 5:30
Thursday: 7:00 – 5:30
Friday: 7:00 – 5:30
Saturday: 8:00 – 1:30
Sunday: Closed
Please call us on (02) 9981 3233 or request an appointment
We, in Kingsway Dental, are long established and long-serving with your choice to see one of our 5 dentists regularly and consistently to build a relationship and knowledge of you and your dental health. You are free to switch around and still be in familiar surrounds, or know there is someone here if needed on your regular dentists day off or holiday. Corporate or Health Funds may have big budgets for flashy big advertising, but their dentists can be transient or less experienced waiting for better opportunities. Dr Parmar has recently bought into the practice but has plenty of experience and trained at London University. With 4 young daughters, he is in it for the long haul. Of our 4 other dentists, the shortest serving has been here 12 years and counting, all with degrees from the University of Sydney and the University of Melbourne.
You know what they say about paying peanuts and getting monkeys. You want your teeth to last a lifetime so you don't want to make "expensive" cheap choices. It's small and subtle things that may make a huge difference. However, we are certainly not "one of those" exclusive priced dentists. We believe we provide a quality that well exceeds the price.   
It is hard to give a quote over the phone without seeing you. For any complex work or treatment plans, once we've had a look, we can quote you with fixed prices and nothing hidden. Having said that, all our reception staff have dental nursing experience, so they are very good at helping you out and a pretty good knack for remembering names and faces. So give them a call.
The three partners have their name on the door, their money invested in the business and live locally on the northern beaches. We live in the same community as you with our families, so we care about you, we care about our reputation and we care about the quality of work we deliver that suits YOUR individual needs.
We totally get sometimes you can't explain or control how you feel or why you do or don't do things you know you should. That's just human. We know you might be nervous or think you are a bad patient or feel guilty and don't want to be told off because you already know yourself. Some of the greatest rewards are seeing a nervous patient become more relaxed or specifically ask to see one of us or have a patient tell us that something we said really helped. Sometimes the patients that think they are bad are actually trying the most. We understand life gets in the way or you know you should have got something done or there's something you know should be doing. When you do come we think it's great that you made the decision. We're not going to give you a lecture for it. Great advice and help, YES. Superior belittling lectures, NO.
Dedicated sterilization room with instrument tracking and batch testing for highest level sterilization for your safety and peace of mind.
We have different personalities and a mix of male and female dentists but we work together and have the advantage of being a good size team able to discuss and share skills with each other and our patients.
Kaizen is the Japanese word for continuous improvement. We are constantly updating and increasing our knowledge and skills. We are passionate about dentistry and our patients, their health and choices. Between the five dentists, we can offer you many different services without needing to be referred away. This saves time, expense, travel and unfamiliar surrounds of having to be referred elsewhere if only limited services are provided. Having said that we do also use local specialist dentists when we know that's required.
For our crown, bridge and implant restorations we don't send to China. We use an independent local high tech Northern Beaches lab. We still believe that dedicated specifically trained lab technicians with many years of experience who do the work every hour of every day and use large scale commercial computer CAD Cam equipment do better lab work than dentists who have office size CEREC machines they do themselves between patients. Yes using a lab means it is not done the same day like CEREC, but we think it's worth the wait for something we believe is still superior. A CEREC machine is a $160 000 investment for a dentist and the reps selling them tell dentists "If you do X many crowns or inlays a week you can make the repayments." We pay our highly experienced independent technicians per crown, they pay for all the high tech equipment and updates.
We also have our own onsite technician for same day denture repairs, mouthguards and faster turn around for new dentures, splints, teeth whitening trays, and children's ortho appliances and more.
We are on the corner of the main road in Dee Why, there is parking, the B line, and a drop-off point right at the main door for wheelchair, walkers, and less mobile patients with a lift to take you up. Open 6 days. Appointment's as early as 7 am weekdays. Book Online or by phone. Emergency appointments.