Dentist
Dr Susie Kim graduated from Sydney University with a Bachelor of Dental Surgery (BDS) in 1995.  Choosing dentistry as her vocation was combining her love of science and art into a tangible profession.  She joined Westmead Hospital Clinical School as a dental officer straight after graduation and gained immeasurable experience in the public system working in all fields including Paediatric Dentistry, Geriatric dentistry, and Emergency Dental Services.  She was also appointed as a part-time Clinical tutor for final year students and was a Clinical Associate for the Faculty of Dentistry of Sydney University from 1997-2000.
After a brief stint overseas she returned and joined United Dental Hospital as a Dental Officer and Clinical tutor before leaving the public system to join a private practice.  She continues to work in 3 practices with Kingsway Dental being her main surgery and has over 20 years of experience treating the patients in the Northern Beaches.
Susie enjoys all aspects of Clinical Dentistry and attends continuing education courses to up to date with the latest and innovative treatments and loves to provide simple cosmetic solutions for self-conscious patients.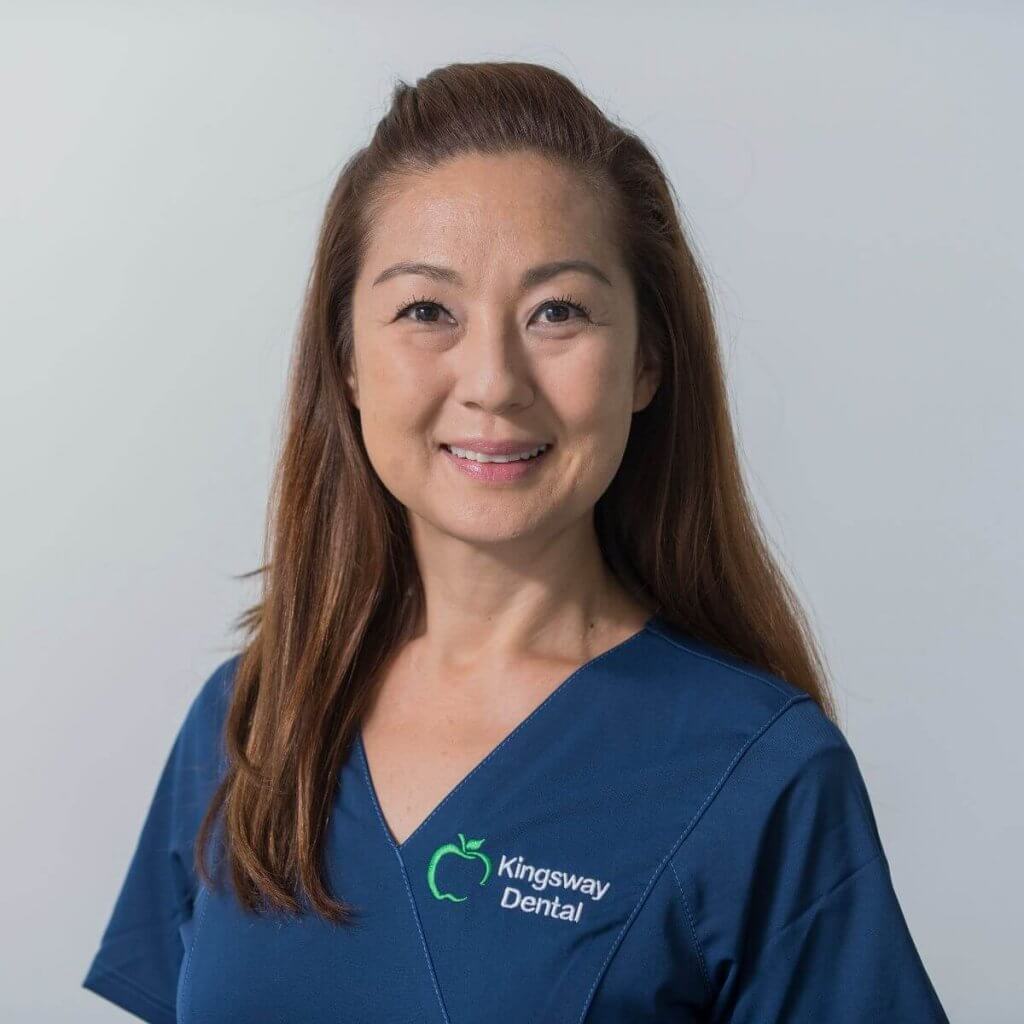 She also has extensive experience in providing preventative and restorative treatment for children and in treating the elderly and special needs patients and those who have dental phobia. Her passion is to provide excellent and accessible dental treatment for all and her greatest pleasure is to see patients return for continuing preventative care.
When she isn't working and driving around Sydney she is wrangling her two cheeky daughters and spends time with her husband, friends and the large extended family.